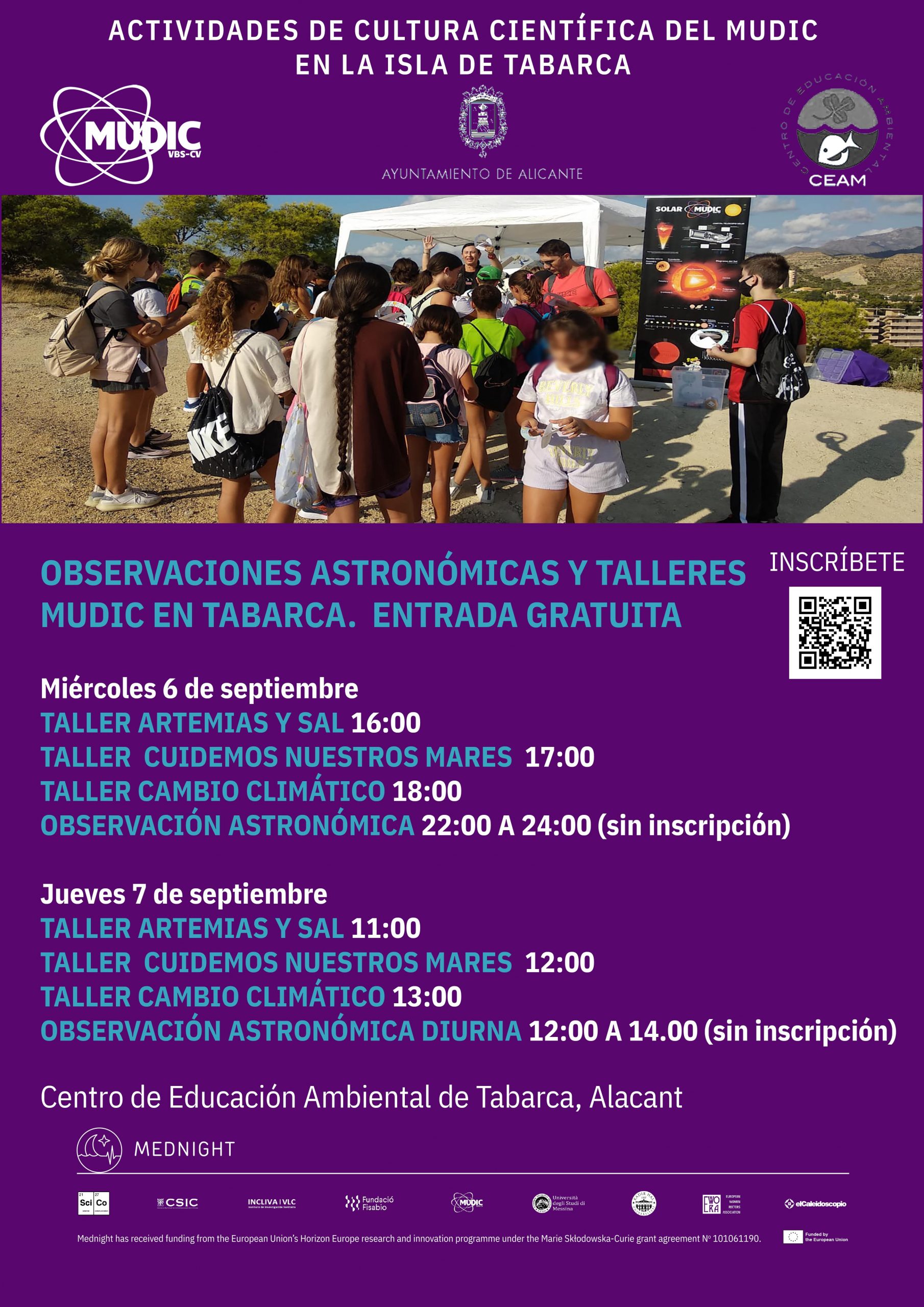 MUDIC'S WORKSHOPS IN TABARCA (ALICANTE)
The MUDIC Didactic and Interactive Museum of Sciences begins the season with activities in a unique setting, Tabarca island.
If next Wednesday 6 or Thursday 7 September you are or dare to visit Tabarca do not hesitate to sign up ! 😀
To do the activities you can sign up for free in the link below.
September 7 activities
Artemias and salt workshop 11:00
Take care of our seas Workshop 12:00
Climate Change Workshop 13:00
Astronomical observation 12:00 to 14:00
➡️ https://forms.gle/PaGwZf6EXB7xPiRb6 ⬅️