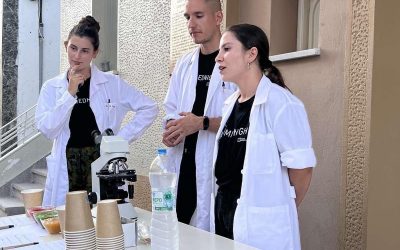 As a precursor to what will take place on the 29th of September on Lesvos, several activities were implemented on Lemnos by the Department of Food Science and Nutrition of the Aegean University, under the coordination of SciCo Greece, in the begining of August. The...
read more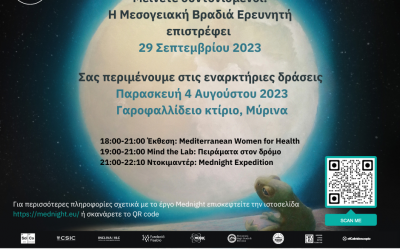 Following the success of previous years, the activities of the Mediterranean Researcher's Night - Mednight will peak on the island of Lesvos on 29 September 2023, a day when the celebration of science will take place in more than 400 European cities, including...
read more
No Results Found
The page you requested could not be found. Try refining your search, or use the navigation above to locate the post.