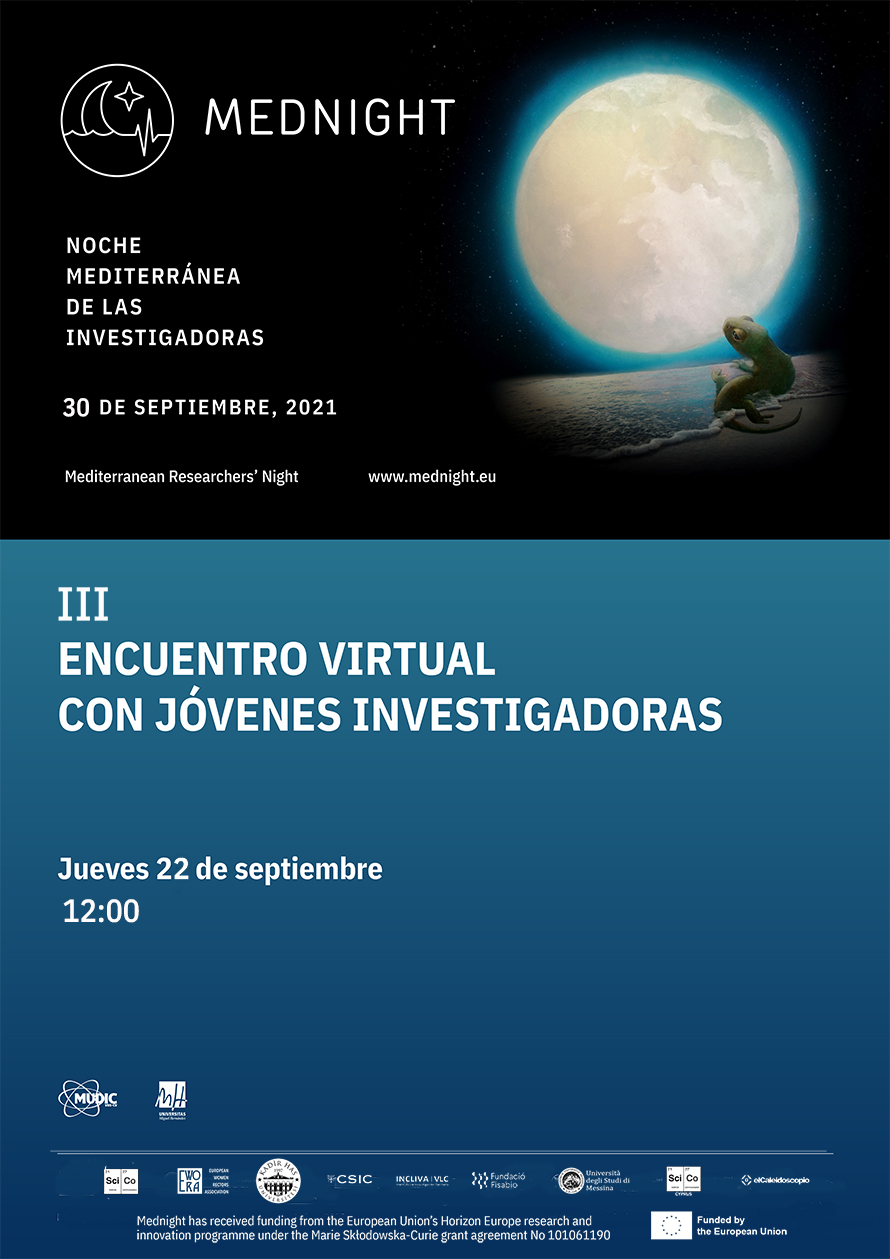 III VIRTUAL MEETING BETWEEN YOUNG FEMALE RESEARCHERS AND HIGH SCHOOL STUDENTS
At the meeting, the researchers will illustrate to the high school students of the HEIs their own professional trajectory and in which they are focusing their research efforts. With the PURPOSE of telling how science is done, its problems and contributions to the improvement of scientific activity. Their personal experience will reveal the difficulties faced by women researchers, even today, their importance in progress and will be an inspiration when choosing higher education for those attending. Intended for high school students. It will take place on September 22 at 12:00.
In this edition will participate scientists who carry out their research in other European countries.
Forms for high school groups:
https://forms.gle/rutKTVBuJJqDg1wy8