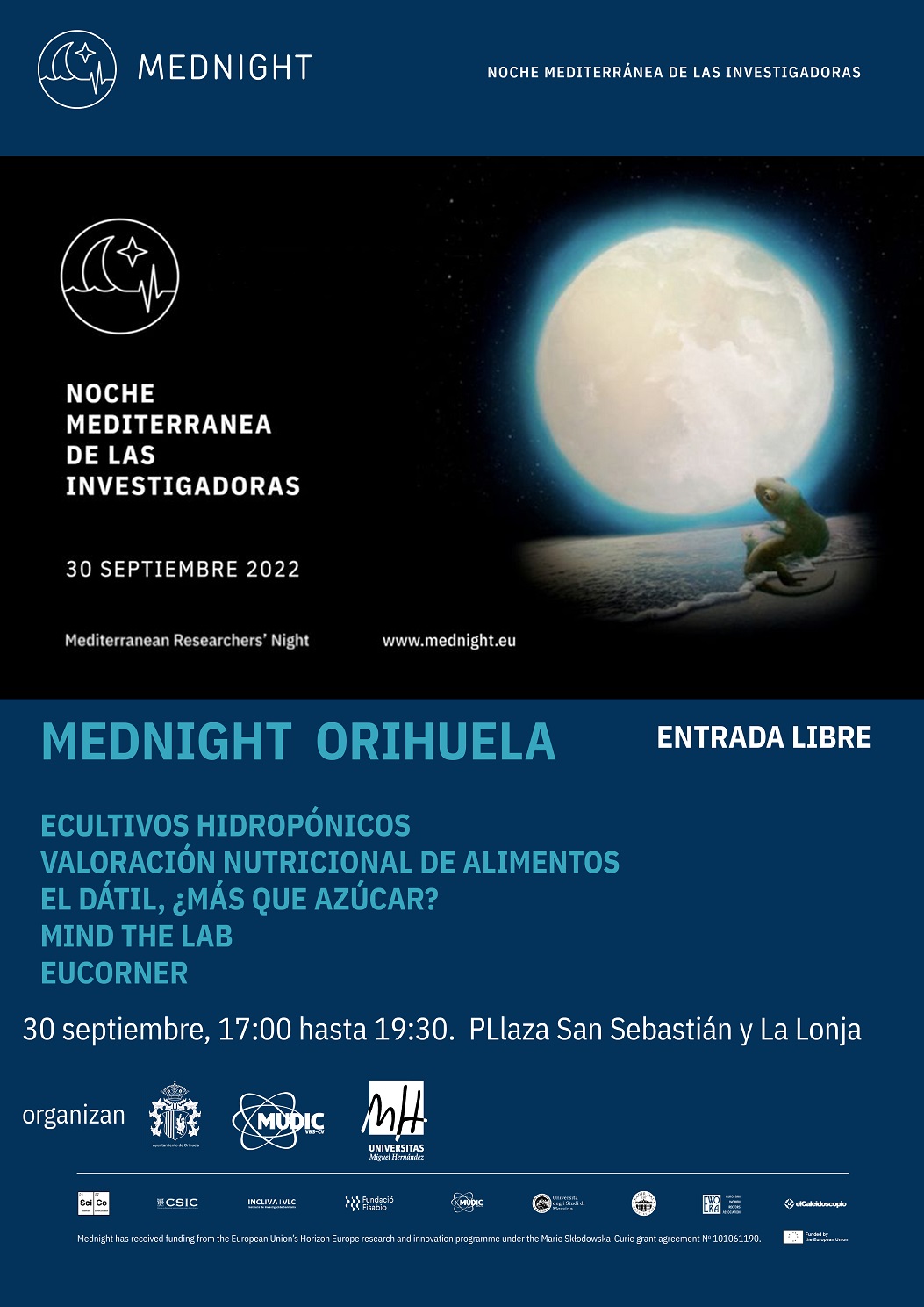 MEDNIGHT ORIHUELA MAIN EVENT
WORKSHOPS
Hydroponic crops:
With this workshop you will have the opportunity to learn with Inma Simon about hydroponics, the necessary materials, the advantages in the use of water and nutrients. examples of production and cultivation using this technique. In addition to types of substrates used and nutritional solutions indicated.
Workshop on nutritional assessment of food:
An important part of the products offered to us on the markets do not comply with European regulations. The researcher Ana Belén Ropero will explain this phenomenon and the nutritional statements that appear on the labels, whose purpose is to increase sales of the product and generate confusion. She will also stress that a food to be healthy must be valued for all of its nutrients.
Is the date more than sugar?
José Ángel Pérez will talk about aspects and utilities linked to the date of our area, a product of great quality. It will also show different methodologies to achieve magnificient specimens, appreciated by both producers and consumers. The date is one of the signs of our agricultural production, in the workshop will be informed of its properties, nutritional and nutritional characteristics, resulting useful information to know the fruit in detail.
FURTHERMORE
MIND THE LAB
EUCORNER