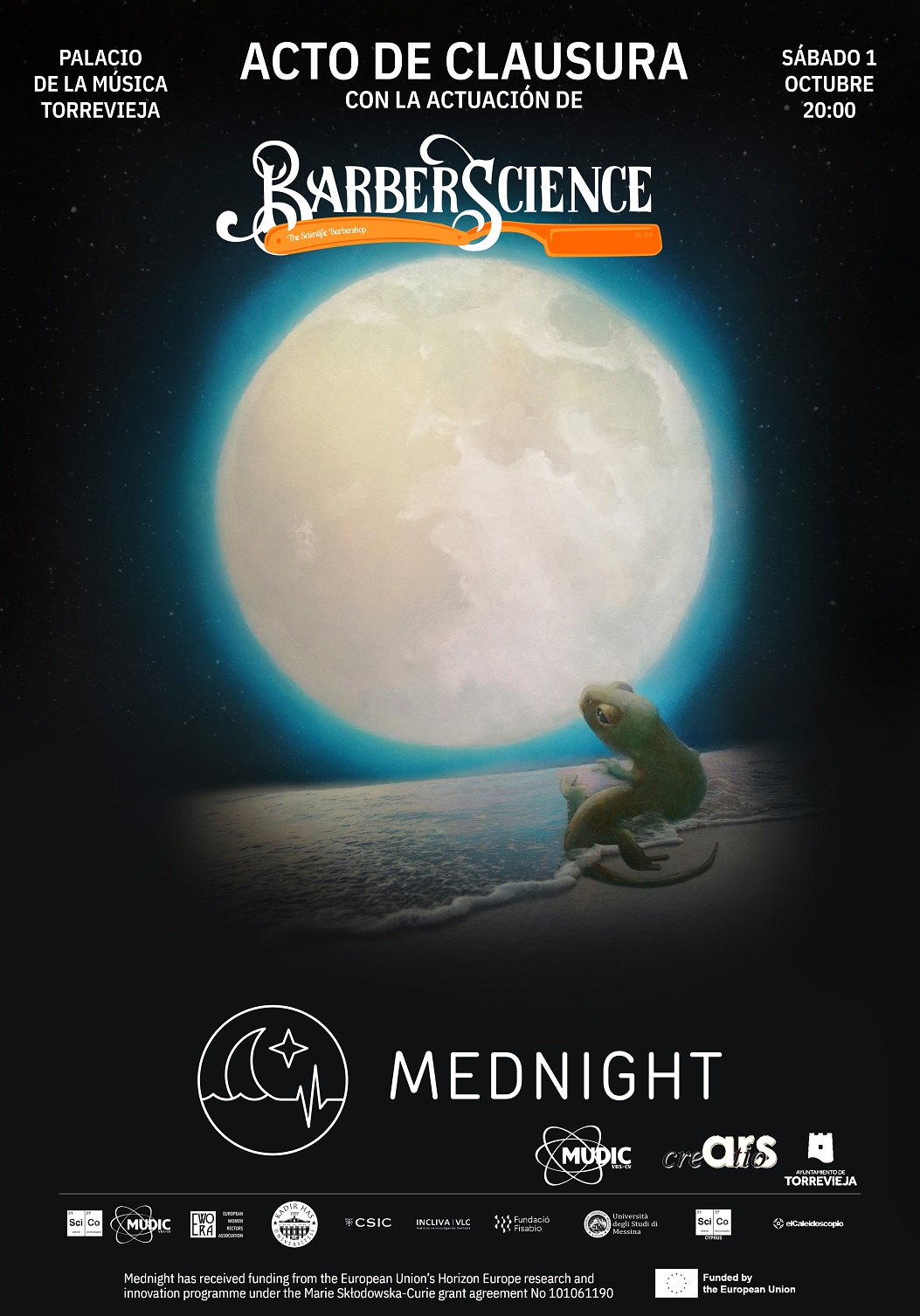 MEDNIGHT CLOSING AND PERFORMANCE OF BARBER SCIENCE
MEDNIGHT FINALE PERFORM IN TORREVIEJA:
Barber's Science is an informational project dedicated to recovering the compositions of the great John Moretropier, scientist, musician and pioneer of dissemination in the first half of the twentieth century. The interdisciplinary group, formed by a biochemist -Diego Salagre- a greyhound -Alberto Pérez- a musicologist -Ángel Estero- and a cable engineer -Francisco Jesús Martínez- was born as a split of the singing children of Vienna. With hilarious songs and scenes they will review elements of disciplines such as chemistry, music, mathematics and geology.