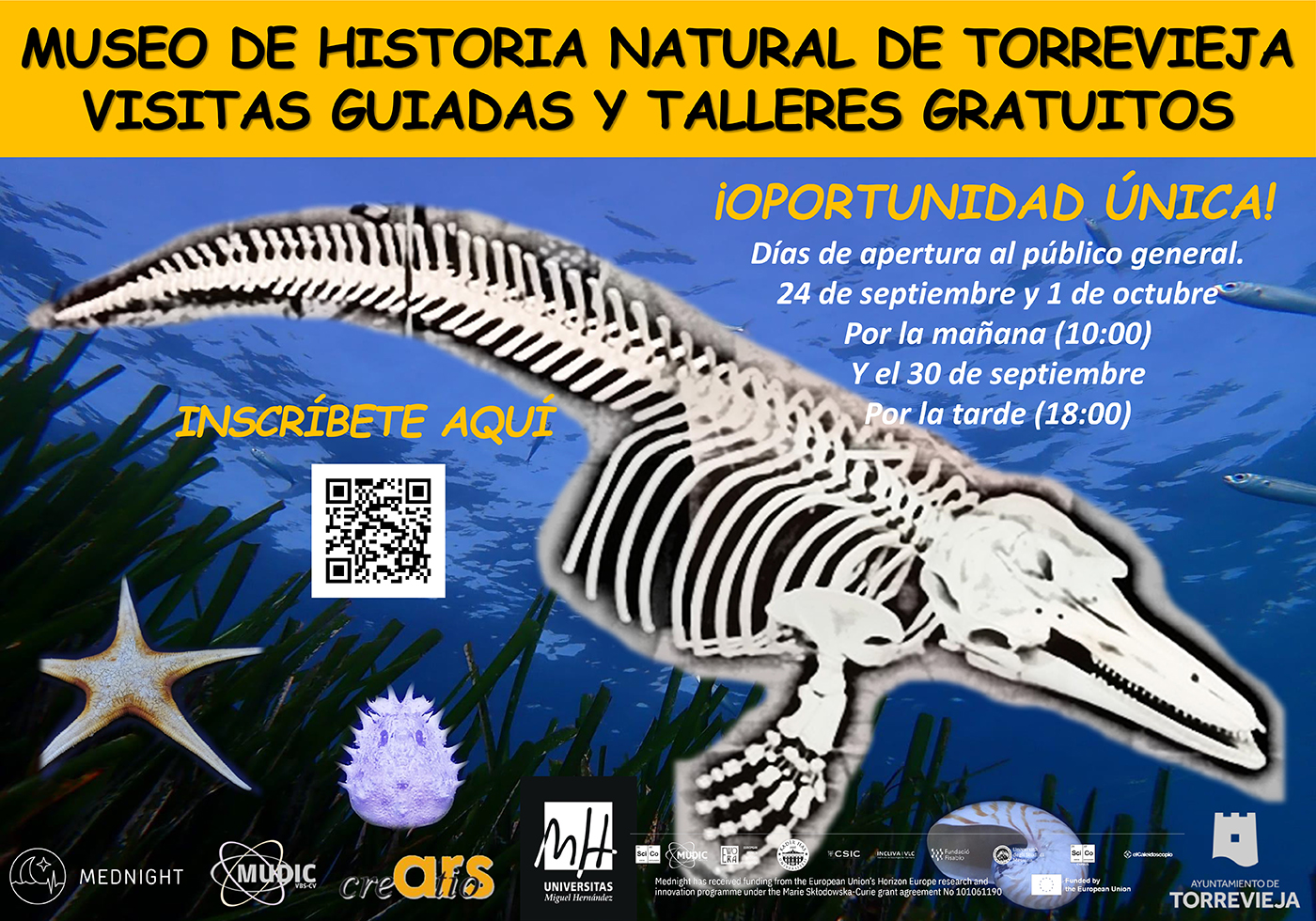 GUIDED VISITS NATURAL HISTORY MUSEUM OF TORREVIEJA AIMED AT THE GENERAL PUBLIC
The Natural History Museum of Torrevieja will reopen its doors for guided tours to groups of primary and secondary school students, and the general public on the occasion of the MEDNIGHT. It will show historical elements of the saline and marine activity, the collection of nests of the birds of our natural environment, and specimens of marine animals, being the stars the shell of loggerhead turtle (Caretta caretta) and the skeletons of dolphins and common whale (Balaenoptera physalus).
Furthermore, MUDIC instructorx will perform workshops with informational science experiments in La Estación park of Torrevieja. Dates for general public: 30 september (evening) and 24 September and 1st October (morning). 2 shift turns, 1 hour and a half duration.
Forms:
https://forms.gle/5gBjRLzJWNPN5pNX6