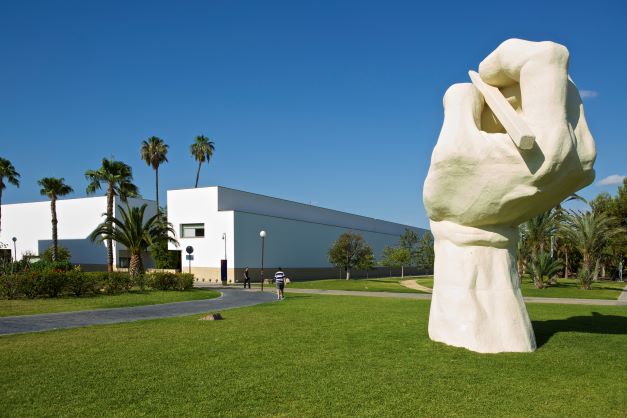 DIGITAL AND TRADITIONAL POPULAR SCIENCE DEFENCE OF CULTURAL HERITAGE IN TEH REGION OF VALENCIA
Digital and traditional popular science defence of cultural heritage in the region of  Valencia: new formats and techniques you can take advantage of.
We bring together science communicators, YouTubers and cultural heritage professionals to talk with you about the need to disseminate the heritage of the region of Valencia.
Explanatory text: this activity was included in the "European Researchers' Night 2021 to raise awareness of the role of popular science in defence of heritage.
To do this, the  activity will consist of two parts:
1) On the one hand, the provisional results of a qualitative research work will be presented, which collects the vision of the main science communicators about their role in  heritage policies and opportunities for improvement.
2) On the other, a panel discussion will be held with both traditional and digital science communicators to give their opinion on popular science  and heritage.
Investigador: Gonzalo Pardo Beneyto
María Ángeles Abellán López – Presentadora
María José Cerdá Bertomeu – Directora del Museo del Mar de Santa Pola
Ximo Soler Navarro – Presidente de Àncora Cultura de Mar
Laura Castro Royo – Las Plumas de Simurgh
Pedro Huertas Sánchez – Roma no se hizo en un día
Ángela Vicario Barrios – Divulgadora de historia
Capacity: 250
SCHEDULE: 24 SEPTEMBER ( 11:00 a 12:00 AM)