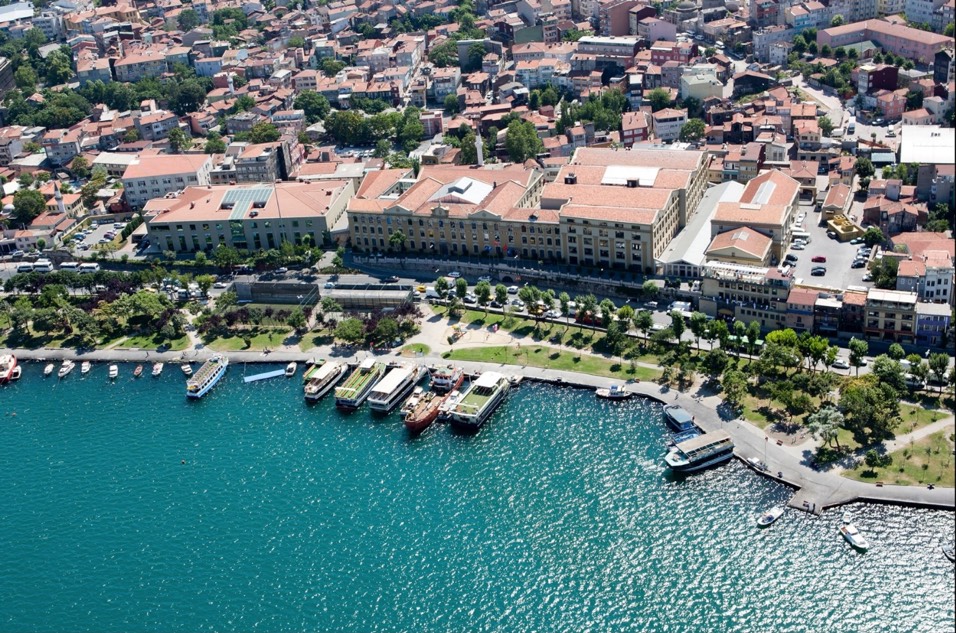 Kadir Has University: The Evolution of Industry and Ideas
Kadir Has University (KHAS) was founded in 1997 in Istanbul. The university, with its five faculties of Engineering and Natural Sciences, Economics, Administrative and Social Sciences, Art and Design, Communication, and Law, is dedicated to becoming a leader in educational and cultural fields in Turkey, as well as establishing itself as an international center for research and scientific development.
Behind ancient Byzantine walls stands the oldest part of Istanbul. These ramparts distinguish and define Cibali, the neighborhood where Kadir Has University's main campus is situated. It is only a few meters away from the Haliç, the harbor inlet known to English speakers as "the Golden Horn" since Ottoman times. 
The Cibali campus of Kadir Has University represents a significant step in fulfilling the university's mission of building a future out of the country's past by establishing in the heart of Istanbul a hub where culture, education, and scientific research meet to address the changing needs of Turkey and the world. We aim to create an environment of education, research, and academic freedom at the world's level of the best universities. Thus, we offer education based on traditional disciplines and interdisciplinary models; we foster the skills necessary for continuing social and cultural development. While helping students prepare for the future, we encourage their search for higher truths.