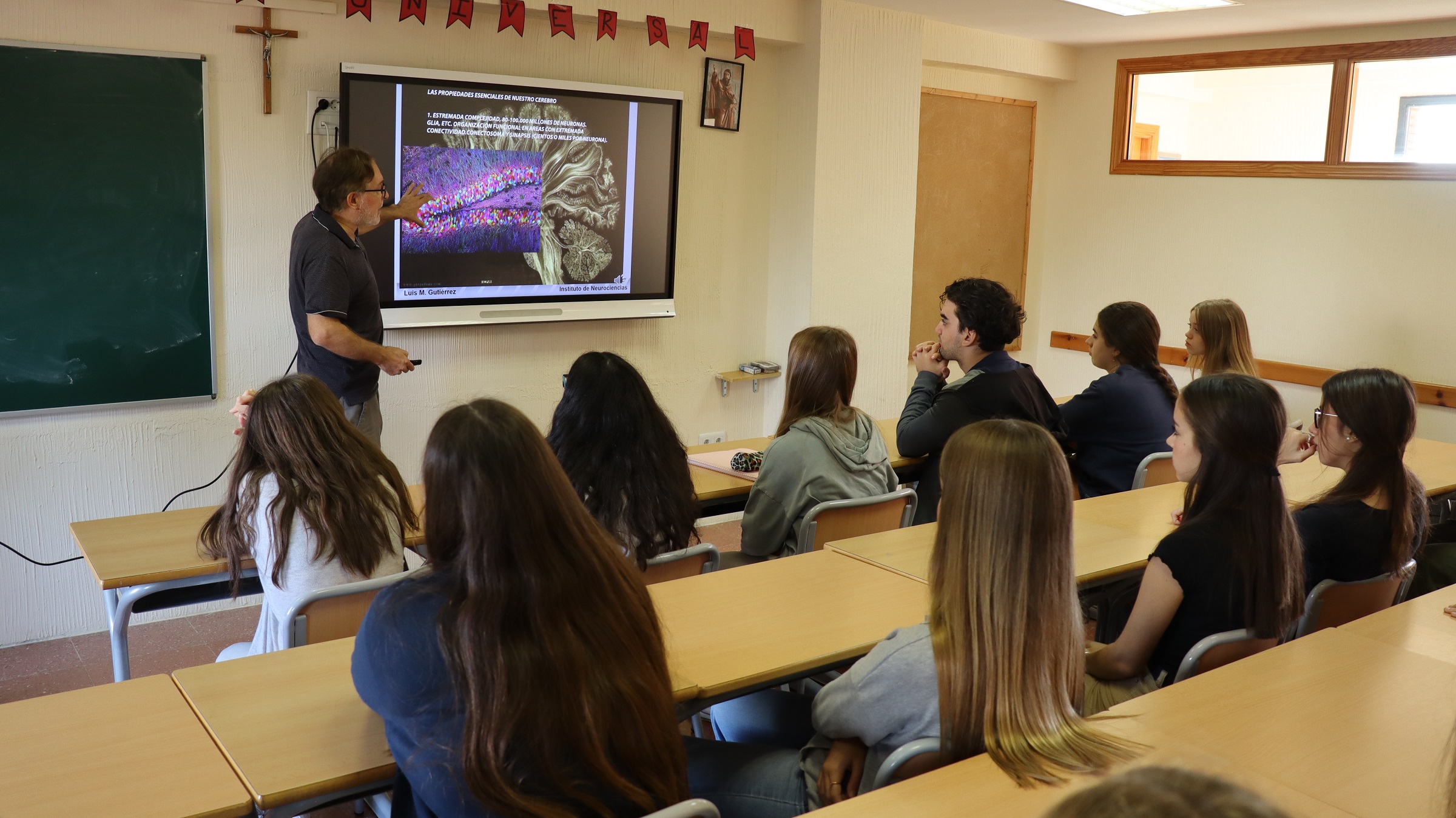 RESEARCHERS'S BACK TO SCHOOL – SAN JOSÉ DE CALASANZ
Enrique Barrajón, researcher in pharmacology, will motivate the students from San José de Calasanz High School from Elche regarding the scientific career. The motivations, stories and decisions in his career are will be a grounding that will serve the students as an example.
In addition, it will show its research and results. Such as the research in new compunds against cancer, new antimicropial and biological membranes.