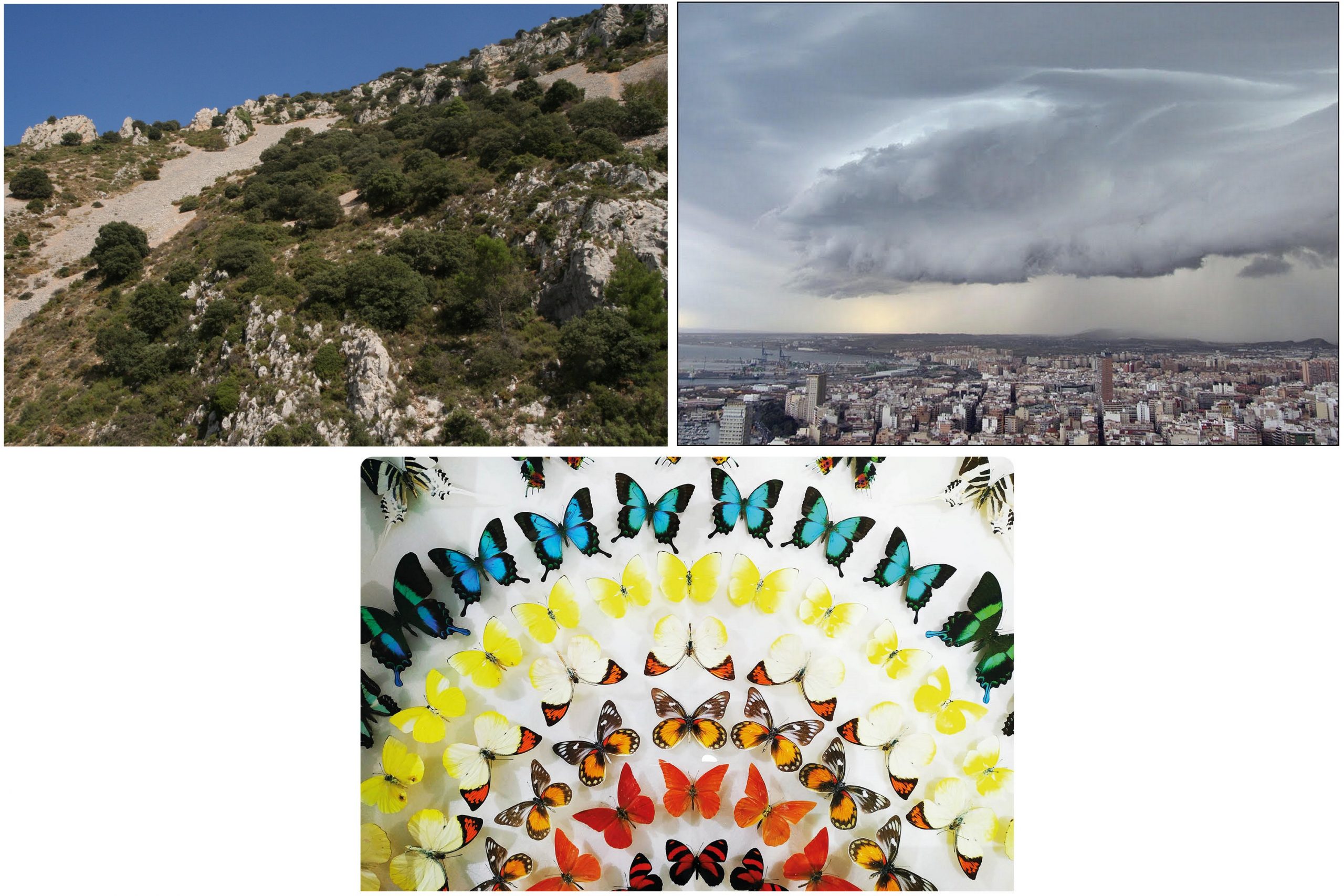 CLIMATE AND BIODIVERSITY IN A CHANGING WORLD. A view from the UA.
The daily activity of the human being is having as a consequence the global warming of the planet and, therefore, a loss of biodiversity that affects both flora and fauna, and the natural control that it exercises over other species whose proliferation can affect to our health.
This exhibition aims to show some of the atmospheric phenomena that are taking place as a result of climate change, as well as a sample of the variety of insects and plants that we can still enjoy, and how necessary it is to conserve to enjoy a healthy environm.
LOCATION: Building C. Faculty of Arts. University of Alicante.
CODE SIGUA: 0018PB036
OPENIG DATE: 23rd SEPTEMBER 12 AM.